Automate Routine Contract Negotiation
A superior way to negotiate and manage routine contracts.
Use Case
Free Yourself From Routine Contract Negotiations
Accelerate Routine Contract Negotiations
Automate contract negotiation, execution, and reporting.
Negotiate Better Outcomes
Use established precedent and industry benchmarks to negotiate from a position of strength.
Reduce Expenses
Process routine contracts with fewer internal resources and less external spend.
Focus on Returns
Spend more time fundraising and investing, less time negotiating.
How We Do It
Contract Automation: Tailored to the Unique Needs of Private Markets
Ontra Contract Automation pairs AI-powered software with a global network of experienced lawyers to process, negotiate, and manage routine contracts with simplicity and speed.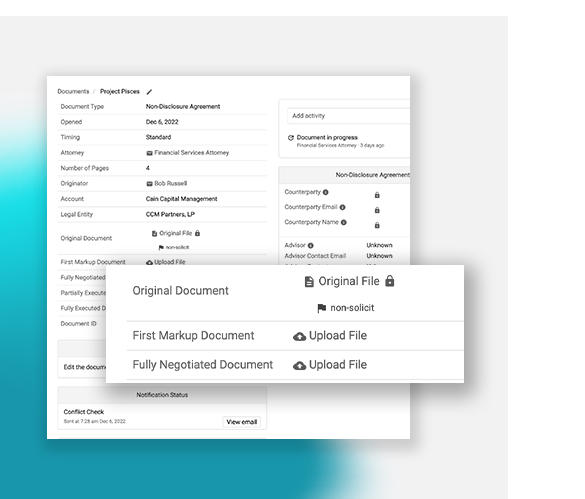 AI-Enabled Legal Network
Tap into the most experienced, best-equipped negotiation team on the planet.
Ontra's global legal network has negotiated over 750K routine contracts across all major jurisdictions.
Our AI-enabled contract automation software makes lawyers in our legal network hyperefficient.
Ontra matches dedicated lawyers with each customer to ensure a consistent and tailored experience.
White Glove Account Management
Get maximum impact with minimal effort.
Ontra's Account Management team consists of industry veterans with unparalleled private markets experience.
A dedicated Account Manager will partner with customers to develop a tailored negotiation playbook.
Account Managers support customers in building a coordinated, scalable, and global solution for routine contracts.
The Ultimate Guide to Contract Automation for Asset Managers
Data-Driven Playbooks
Rely on the experience of Ontra's global legal network in negotiating 750K+ contracts to ensure your playbooks represent the latest market positions.
Ontra's legal network understands deal dynamics and knows what's market for common contract terms.
We use machine learning to analyze millions of contract terms and facilitate better negotiations.
Since one size doesn't fit all, Ontra customizes and continually refines playbooks for each customer.
Embedded eSignature
Accelerate contract execution with eSignature functionality.
Deliver signature-ready contracts to all parties for easy electronic execution.
Follow-up with signatories through automated reminders.
Reassign signature responsibilities with ease.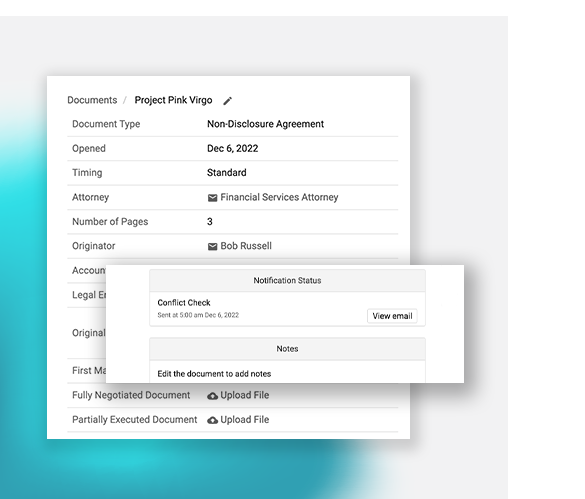 Processing and Administration
Streamline contract management by automating time-consuming manual tasks.
Keep tabs on important obligations and dates through trigger-based alerts and reminders.
Understand contracts at a glance and search across agreements.
Run the conflict check processes through Ontra's software and monitor clearance status.
Properly allocate legal fees to specific funds, deals, and entities.
Testimonials
Gain an Edge in Dealmaking
Leading firms use Contract Automation to accelerate the speed and reduce the costs and risks associated with routine contract negotiation.
"Since partnering with Ontra to process routine legal contracts, we've saved an extraordinary amount of time and resources."
John Ringwood
Deputy General Counsel, Fir Tree Partners